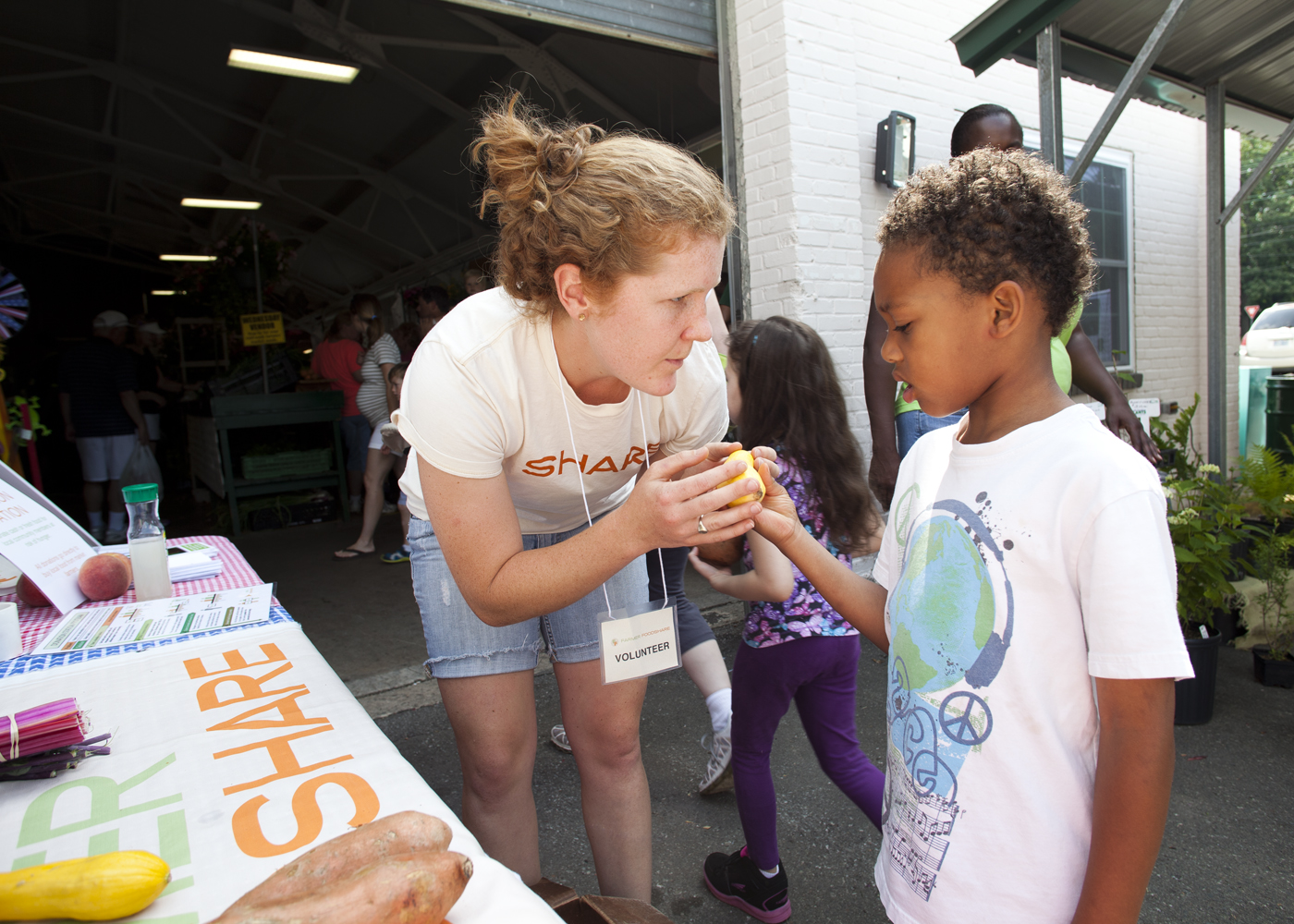 Outreach
Community outreach and programming about fresh, local foods and maintaining healthy lifestyles are significant parts of the weekly activities and special events held at Greensboro Farmers Curb Market.
GFM regularly schedules cooking demonstrations to show customers how to prepare fresh foods found at the Market. Also, sign up for the e-newsletter in order to receive weekly recipes, what's fresh at the Market, and if any educational workshops are scheduled for the week. Workshops are scheduled throughout the different seasons and registration is available through the e-newsletter.
By offering educational opportunities Greensboro Farmers Curb Market will create awareness in the community about the relationship between fresh, local food and wellness. We will have an impact on the health and well being of the community by providing access to locally produced, fresh foods to neighborhoods lacking that access through our implementation of the USDA SNAP program.