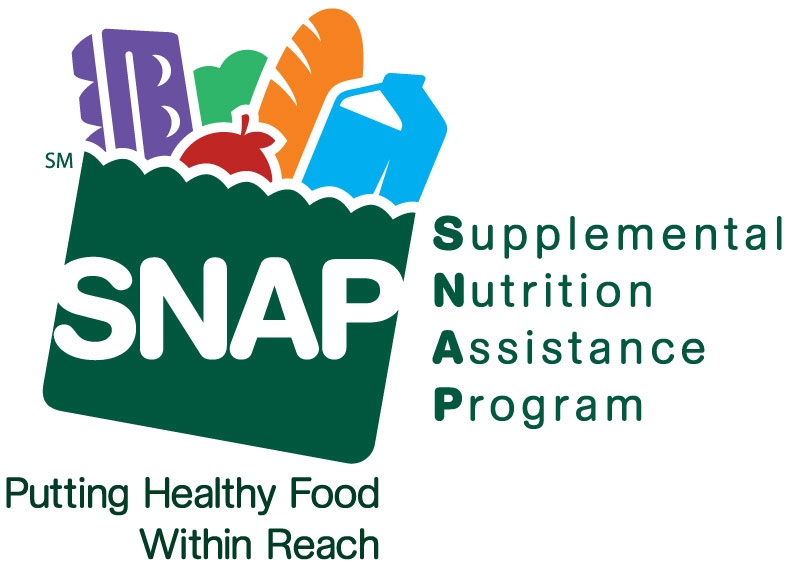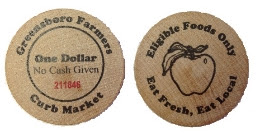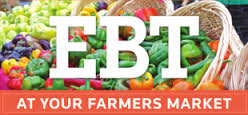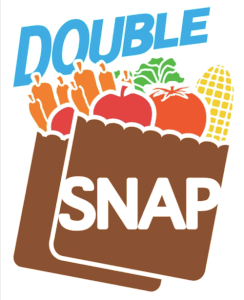 SNAP/EBT
The Market participates in several nutritional assistance programs including the Supplemental Nutritional Assistance Program (SNAP), which provides electronic food stamps for community members who qualify. As part of the Market's mission to provide Greater Greensboro with opportunities to purchase and learn about local foods, we have implemented a Double SNAP Token Program.
As a SNAP/EBT customer, the Curb Market is prepared to double up to $15 worth of SNAP tokens (no limit on account withdrawal) for its visitors, meaning double your money, and double the items you can purchase. UPDATE: DOUBLE SNAP up to $15 is currently offered on SATURDAYS as our Wednesday Market is closed for the season. 

This matching program will be offered at our Saturday Markets until April 14th, 2018. 

Wednesday Mid-Week Market re-opens on April 18th. SNAP tokens may be used to purchase fresh produce, fish, meats, eggs, honey, milk and other items.
The match program is secured by the GFM, Inc. through local foundation support from Cone Health Foundation, Hillsdale Fund, Mary Lynn Richardson Foundation, and Mary Norris Preyer Fund, and individual donations from community members.  With support from these local foundations and donations we are able to provide a SNAP match for up to $15, meaning that a SNAP customer using the match program would withdraw $15 from a SNAP account and receive $30 to spend at the Market. 
You will find that all of our SNAP accepting vendors have a white SNAP sign located on their tables to make navigating the market as easy as possible. The manager's station is open for the duration of the market as well, with a staff member always there to answer any questions that you may have.